The 9th Annual MountainMoot
The MountainMoot in Helena, Montana is a small conference with big ideas.
Though we focus on the use of Moodle and academic technology to improve teaching and learning, we know a great conference needs more than just great content. In addition to quality sessions by leading Moodlers, teachers, managers, and just all around great persons, we work hard to create a community of teachers and learners that benefits our attendees long after the conference has closed.
To this end, we make sure the MountainMoot has plenty of time for social engagement and informal collaborative learning. If you have attended in the last three years, you also know that we have developed a fun currency system (MootBucks) and a live auction as a way to distribute the great prizes we give away every year. At past conferences we have giveng away a Swivl, a Myo armband, a Jawbone Jambox, an Apple TV, a Sphero Ollie, and a whole boatload of other great prizes.
---
The MountainMoot is hosted in the Corette Library at Carroll College. The Corette library is a comfortable, collaborative, and technologically integrated learning space with floor-to-ceiling views of the surrounding landscape. Filled with soft furniture and plenty of common space, we know you'll be sad to leave at the end of the conference.
PARKING UPDATE
We have two seasons in Montana; Winter and Construction. Right now lots of construction around the Carroll College Campus and also next door to us effecting the Best Western Great Northern Hotel, Silverstar Steak House and Hokkadio Ramen. Everything is still fine, just be a bit patient and find the other way around. Check out the updated map here: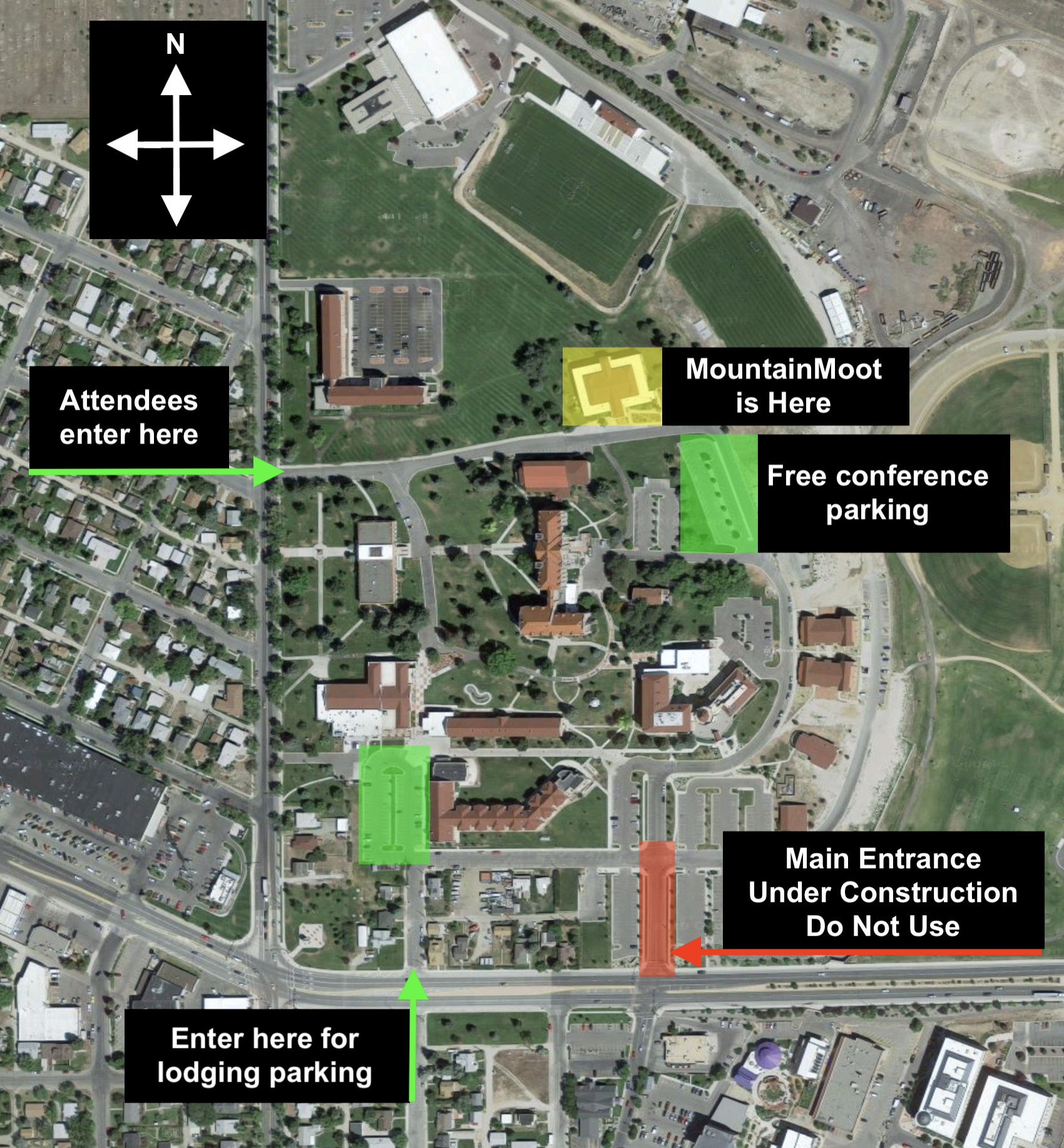 CONNECT WITH US
Start the converstation before the Moot and connect with others using the following options: