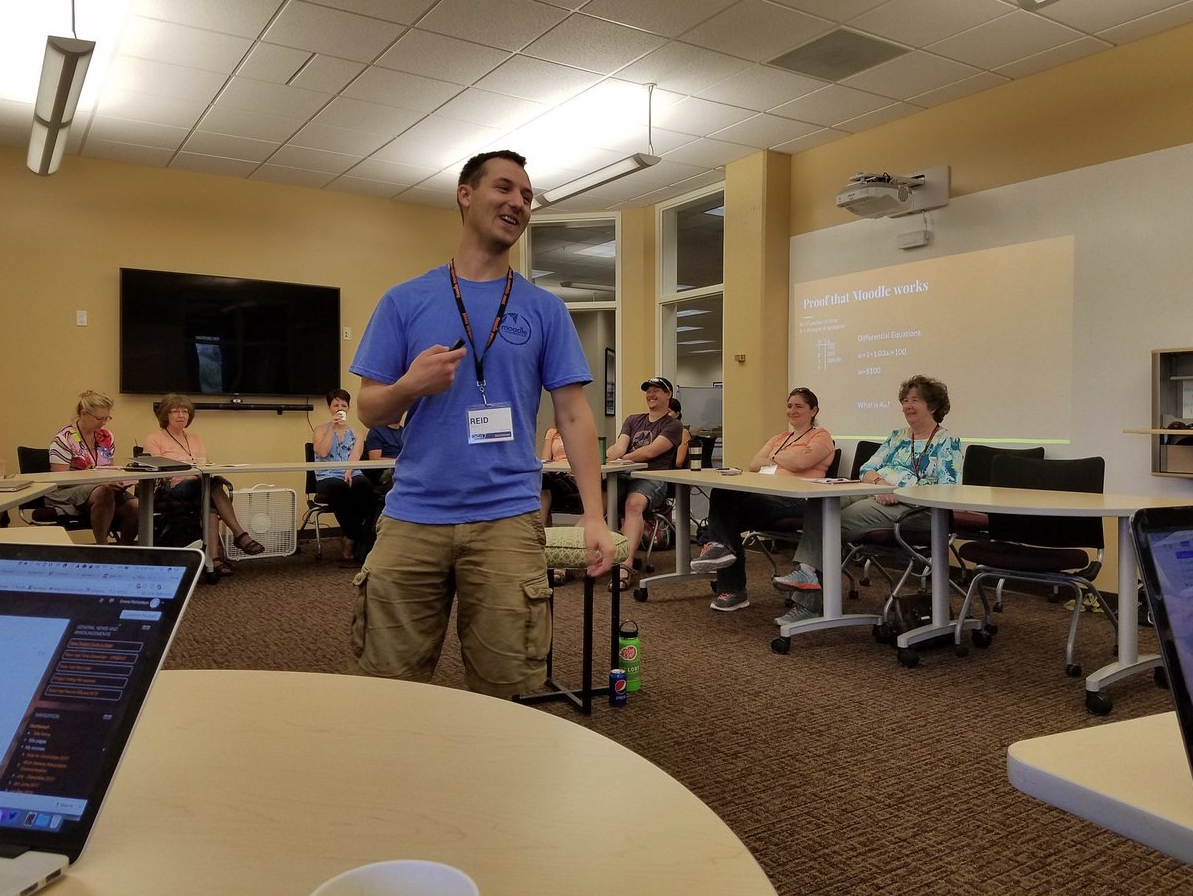 MountainMoot is well-known for being one of the most engaging and fun conferences in the history of humankind. With multidisplay interactive presentation spaces, a ridiculously active social media presence, and one of the best instances of Moodle to ever grace an individual learning conference, it's about time we explicitly got into the active engagement in teaching game. In light of these incontrovertible facts, MountainMoot has created a classroom engagement track specifically targeting modern teaching and learning techniques that get teachers out from behind the podium and students directly involved in the learning process.
We offer three days of Montana OPI renewal units for attendance to the full conference and registration for a mere $50 for presenters as well as special k-12 educator discounts.
We are currently in the process of recruiting and vetting a superstar teacher to feature on this track, and the competition is heating up. So if you think you have what it takes, contact us and you could win an all-expense paid trip to the MountainMoot and an official mootineer designation as well as your name here!
In short, this track is all about great teaching and engaged learning. While we will discuss online resources, this track is focused specifically on how that impacts the classroom and how to build a teaching practice that makes the most of the new tools we have at hand today. In addition to sessions about real-world classroom engagement techniques, we will have products and services that can augment your teaching in the classroom and strategies to make them work for you on day one. If you're dedicated to being a great teacher, this is the track for you!